Practitioners
All EP Group Practitioners are Accredited with Exercise & Sport Science Australia (ESSA)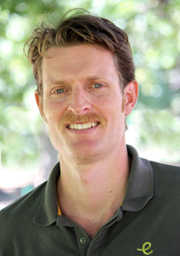 Brad Taylor
Brad is an Exercise Physiologist with 18 years' experience in helping clients Tame their Pain. He has lectured in Sport, Health Management and Exercise Science at a tertiary level and consults to all manner of companies from small businesses and Government departments to multinationals in a range of health-related areas, such as work-injury rehabilitation, injury prevention, developing and implementing health initiatives, stress management and work conditioning. He is equally passionate about motivating individuals and companies to invest in health and consistently exceeds expectations when it comes to program delivery.
Call (03) 9029 5590 to book a consultation with Brad.
Ryan Free
Ryan is a highly-respected practitioner with a reputation for consistently delivering great patient outcomes. His clinical skills have been honed working with a myriad of different client types in private practice. Individuals ranging from Dept. of Veteran Affairs, WorkCover, Medicare Chronic Disease Management and private rehabilitation clients have all benefited from Ryan's knowledge and proficiency.
Ryan enjoys the challenges presented by chronic pain. He lists pre-claim and return-to-work programs as his professional focus, however, many a GP sends a continual stream of referrals to Ryan to work with particularly challenging cases and patients presenting with multi-factorial co-morbidities. Whenever clients are asked to provide feedback on Ryan's work, attention to detail and a willingness to extend a level of care beyond what is expected are two themes that consistently appear.
Ryan is available for consultation at our Hawthorn East and CBD clinics.
Call (03) 9029 5590 to book a consultation with Ryan.
Ashleigh Brennan
Ashleigh's passion for health and fitness stems from a 14-year elite gymnastics career. Her infectious enthusiasm and unyielding desire to help people ensures that her programs and interventions contain an "x" factor that delivers outcomes over and above what would generally be expected. She is motivated by the idea of changing peoples lives, helping individuals develop the skills and knowledge to lead a healthier, pain free and enjoyable life through exercise and lifestyle modifications.
Ashleigh's clinical interests include metabolic and cardiovascular conditions, sports injury rehabilitation, diabetes management and education, and lifestyle diseases. She has amassed an impressive collection of skills in exercise prescription taking in Pilates, Hydrotherapy, gym, home-based and outdoor modalities. Her advanced clinical & theoretical knowledge and ability to develop creative solutions resonates through her work in group and individual consultations with clients.
Ashleigh's treatment programs are succinct, efficient and deliver great outcomes for people who are time poor.
Ashleigh is available for consultations at our South Melbourne, CBD and Hawthorn East clinics.
Call (03) 9029 5590 to book a consultation with Ashleigh.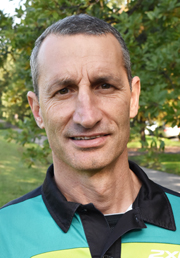 Tony Pasquali
We're extremely lucky to have Tony on our team. Tony's extensive and varied career in health and wellbeing spans 25 years. A pioneer in corporate health programs, Tony has designed and implemented highly innovative client-focussed programs for employees of government departments, private enterprise and not-for profit organisations. Through this time, Tony concurrently developed a keen interest in musculo-skeletal and neuro-muscular function, studying as a yoga instructor and developing a fascination with postural stability and foundational movement practices.
Tony has maintained an infectious enthusiasm through his professional career, striving to broaden his knowledge and develop innovative strategies to overcome the most stubborn barriers that prevent his clients from enjoying good health. A true innovator, he has develop his own motivational interviewing technique called 'personal mapping' that he has used to great effect with hundreds of clients assisting them to achieve their personal goals and reach their health potential. His approach is staunchly holistic and as a result, his success rate with individuals with comorbidities (suffering more than one disease simultaneously) is second to none.
Tony is available for consultations at our South Melbourne & CBD Clinics.
Call (03) 9029 5590 to book a consultation with Tony.